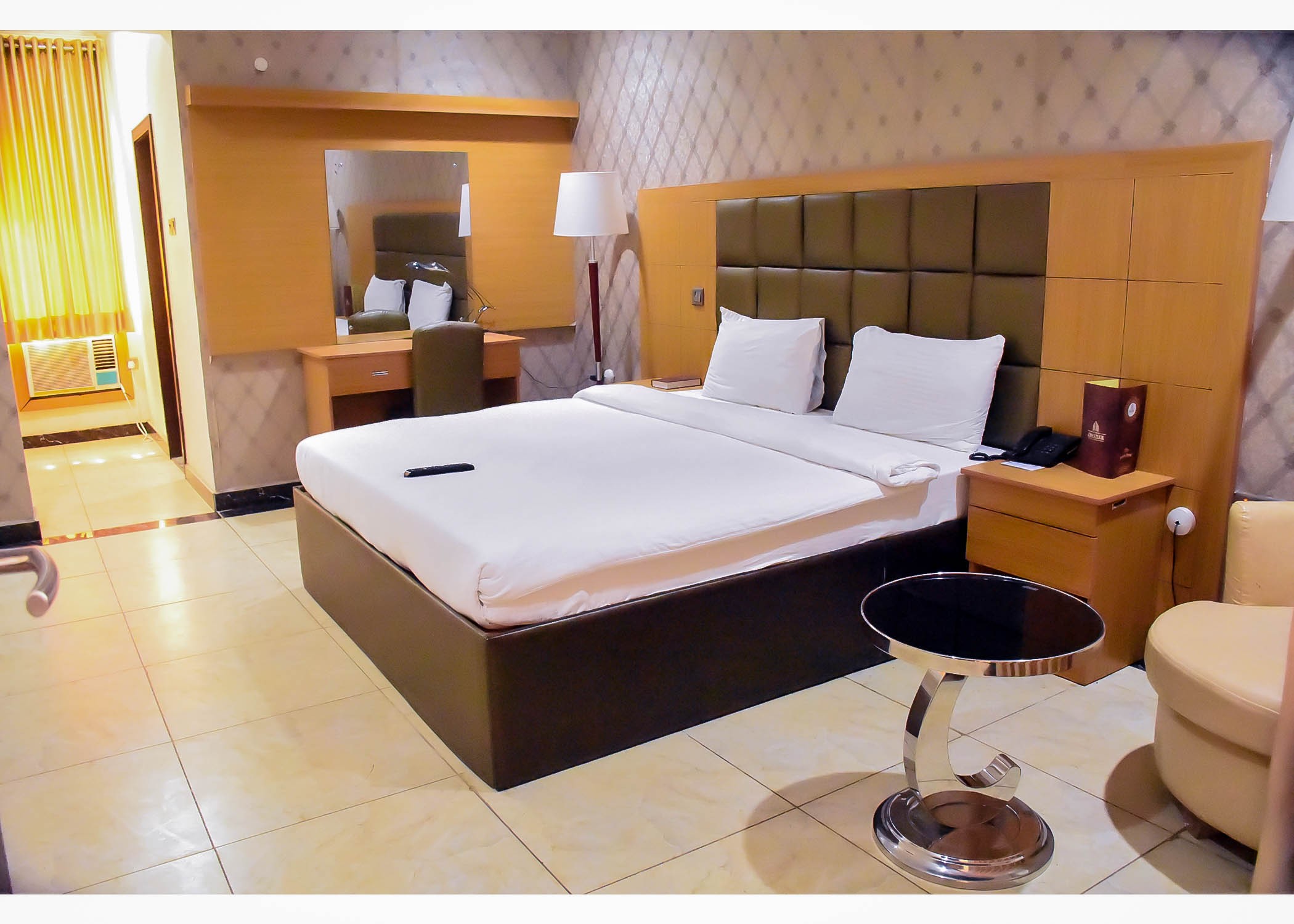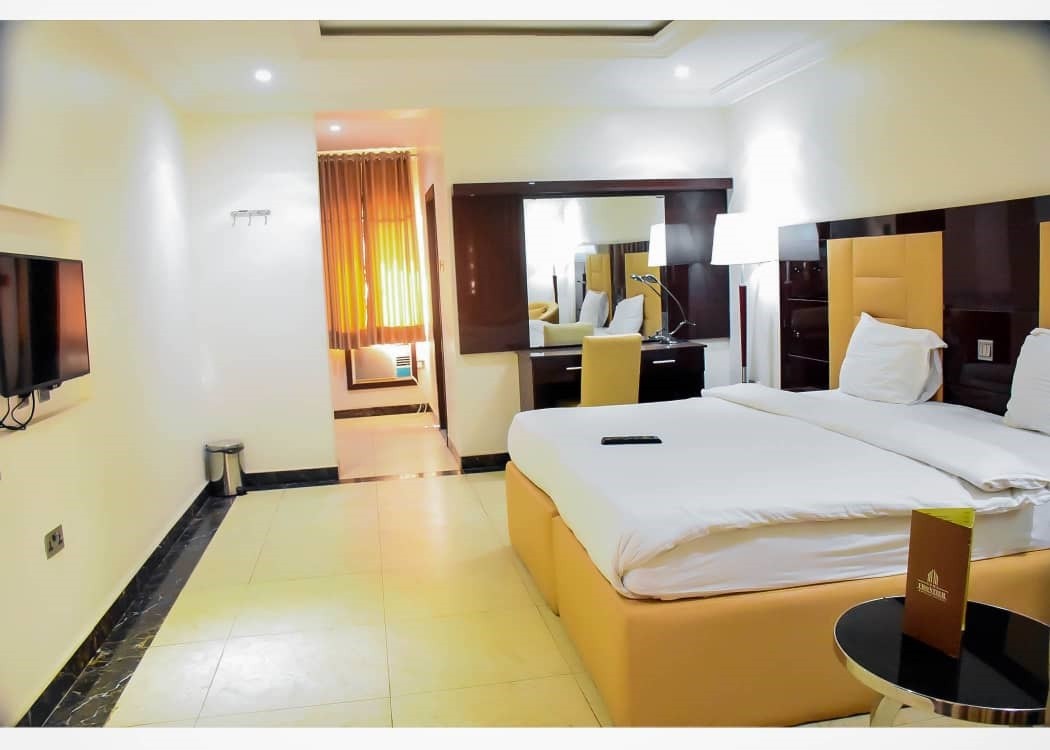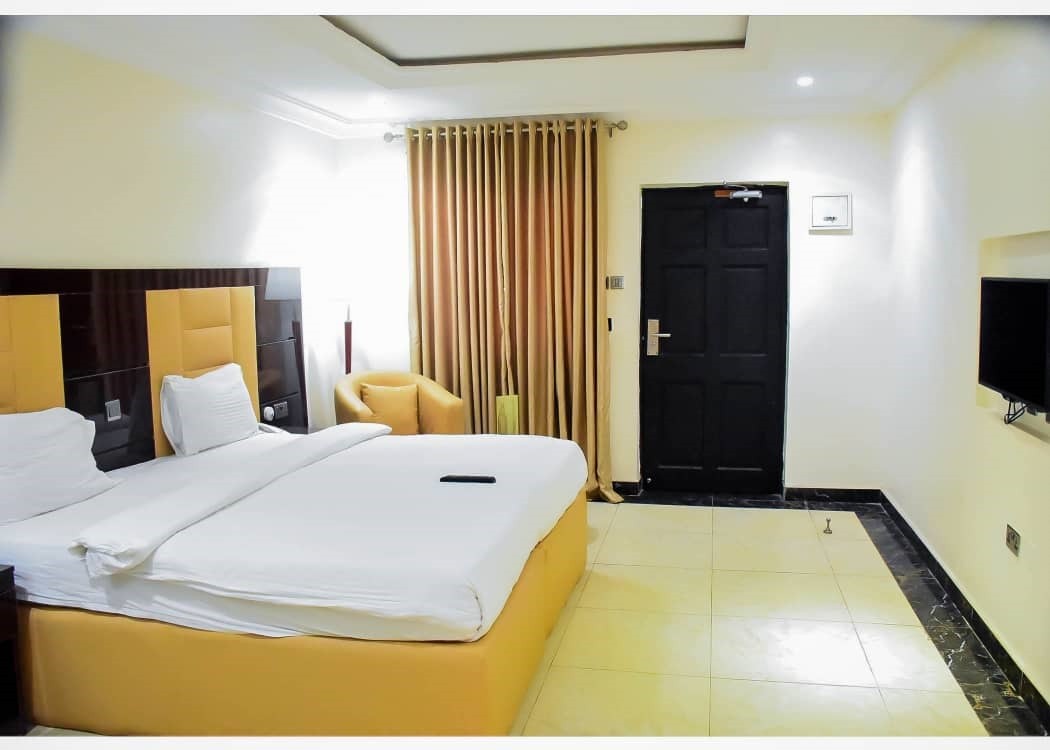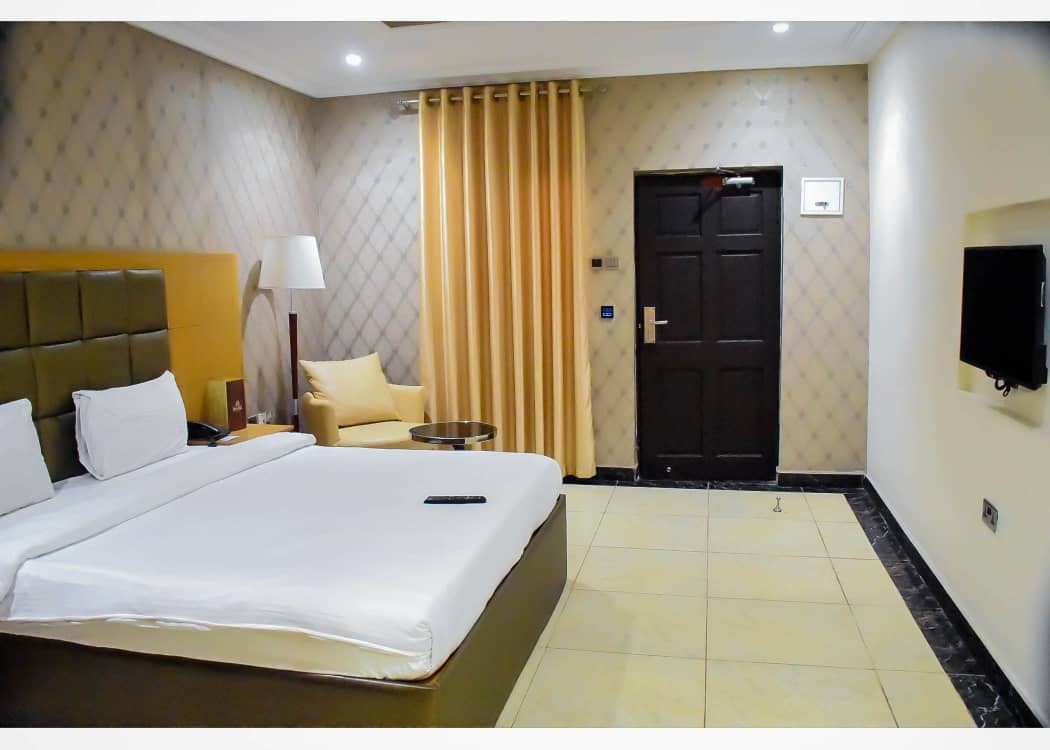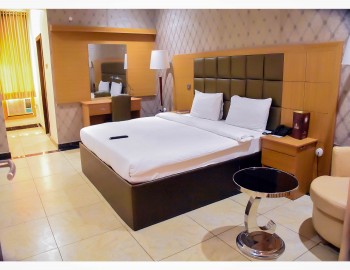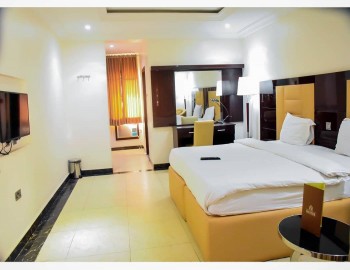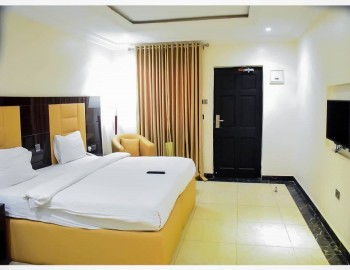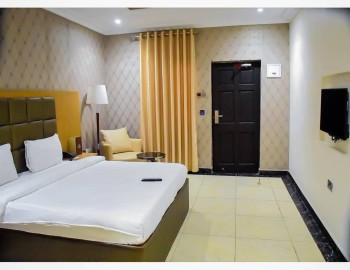 Single Standard Room is a private room, designed for a single guest or a couple. With a queen sized bed and excellent furnishing, this room combines a price and luxury advantage, among hotels in Ogun. The glass shower, clean well maintained bathroom and comfortable furnishing gives guest a feeling of comfort and relaxation.
As our budget room, the Single standard room far exceeds the quoted price in quality and luxury. The electronic key card provides security to guest properties, and traceable entries into the room. With our combined security and luxury, guests will feel safe while staying with us.
24 / 7 Electricity Power
Free Wifi
Bathroom Shower
Hair Dryer
Satelite Cable Television
High Speed Internet
Freezer
24 / 7 Security Surveillance Cameras
Complementary Breakfast
Swimming Pool
Access To Complementary Gym
Access To Complementary Games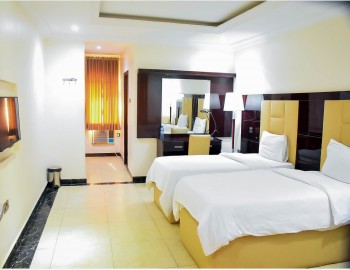 The Double Standard Bed Room is a spacious room with two separate beds. This r...